Analyses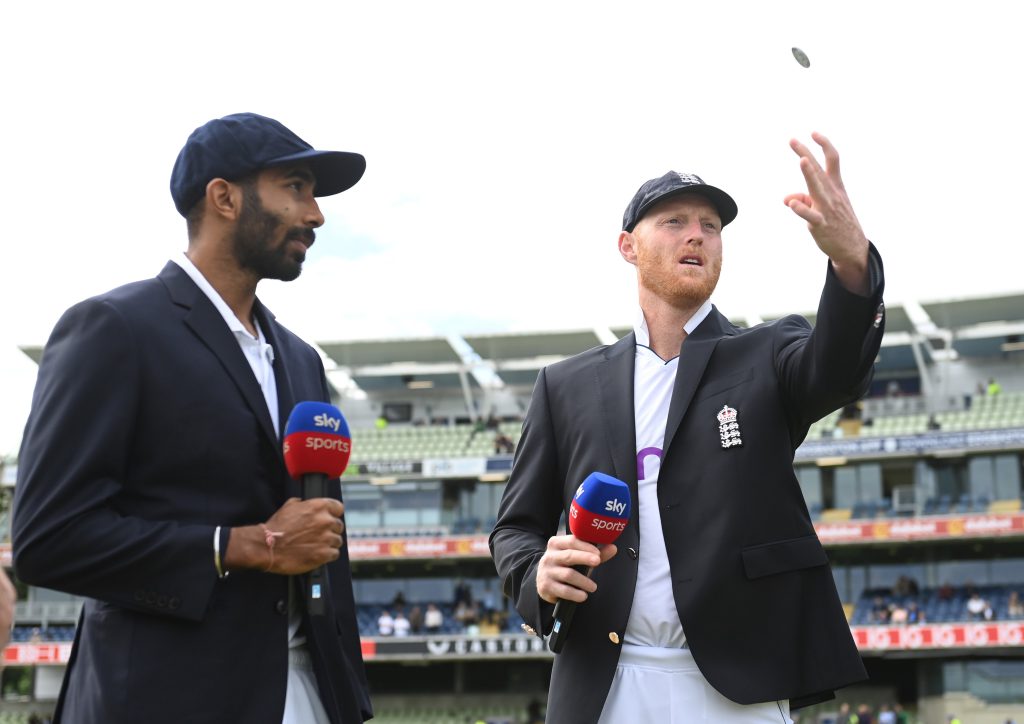 India Tour of England Rescheduled 5th Test Match 2022
India toured England in 2021 for a 5 match test series to kick off the second edition of the World Test Championship cycle 2021-2023. The 5th test was postponed indefinitely due to Covid 19 pandemic and the series stands at 2-1 in favor of India. The 5th Test between England and India is scheduled to be held between July 1-5 at Edgbaston, Birmingham.
An interesting fact is that both teams will be having a new skipper leading their respective teams. Rohit Sharma for India and Ben Stokes for England. Also, both the teams have new head coaches – Rahul Dravid and Brendon McCullum.
The reports say that Rohit Sharma had tested positive for Covid on June 26, 2022, and if he does not recover in time for the match then Jasprit Bumrah is likely to lead the team.
Most runs in India Tour of England 2021 Tests
Most wickets in India tour of England 2021 Tests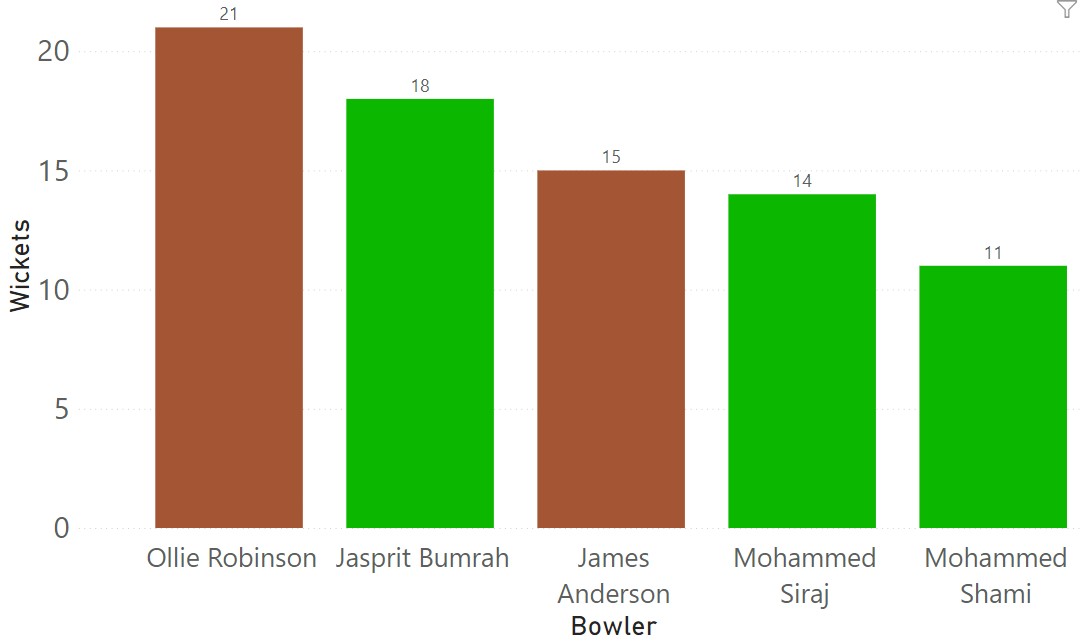 Players to look out for:
Joe Root:
Joe root has been in the form of his life, he is a run machine for England in tests since 2021. He has been scoring centuries and double centuries for fun and shredding off his tag of being a player who couldn't convert his half-centuries into big scores. Joe Root, before 2021, had the least centuries among the Fab 4 batsmen but now he has equaled his century count with the likes of Steve Smith and Virat Kohli.
He has scored 1398 runs in 21 innings of 11 matches at an average of 70. It includes 10 test centuries and 4 half-centuries.
In this test series, he seemed to be the only batsman for England against India with 564 runs, the highest run-scorer of the series till now.
If India wants to dominate in this test match, the Indian bowlers have to make his journey earlier to the dugout.
 Joe Root stats against India's leading pace attack
Virat Kohli:
71 has now become a synonym for Virat Kohli, the most awaited century ever. But rather than the century, the more concern for the Indian cricket team is his own form. Since 2020 Virat Kohli has almost the same batting average as Trent Boult. Virat Kohli had been getting the starts off late and had more than often not played for more time but he could not accumulate runs at a pace he would like and often gets dismissed due to that.
He has scored 930 runs in 27 innings at an average of 34.4 with 2 hundred and 5 fifties in England. Out of these 930 runs, 578 runs came in the 2018 series.
He will be up against his old nemesis James Anderson one more time in the final test, who has dismissed him 7 times.
Virat Kohli's form will be crucial for India's chance in the series.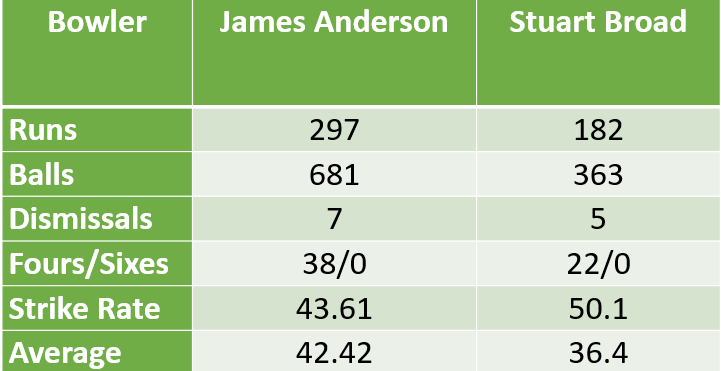 Virat Kohli stats against England's leading pace attack
Ben Stokes:
The newly appointed England Test captain started off his tenure with a thumping series whitewash against New Zealand in which England won 3-0. He will be the player to look out for England in the middle order with his ability to play both attacking and defensive cricket according to the situation. Not to forget that Ben Stokes is one of the best all rounders currently in the world and would have a role in the bowling department too.
In the recently concluded 2nd test match between England and New Zealand, Ben Stokes along with Jonny Bairstow helped England chase down a target of 298 on day 5. Ben Stokes scored 75* off 70 balls and finished the match for his team.
Ben Stokes, along with Jonny Bairstow could prove to be a lethal combo against the Indian bowlers.
Ben Stokes stats against India's leading pace attack
4.Rohit Sharma:
The newly appointed Indian skipper's first overseas assignment is this test match. However, reports say that he tested positive for Covid on June 26, 2022, and there are doubts over his availability for the final test. We hope that he is fully fit for the challenge. Rohit Sharma has been a revelation in this format since his comeback into the test side as an opener. He has been continuing his ODI heroics after becoming an opener into the test format too.
He is the 2nd leading run-scorer and also the leading run-scorer for India in this series with 368 runs.
The Indian captain's opening and weathering off the new ball spells of the English pacers will have an impact on the result.
Rohit Sharma stats against England's leading pace attack
Jonny Bairstow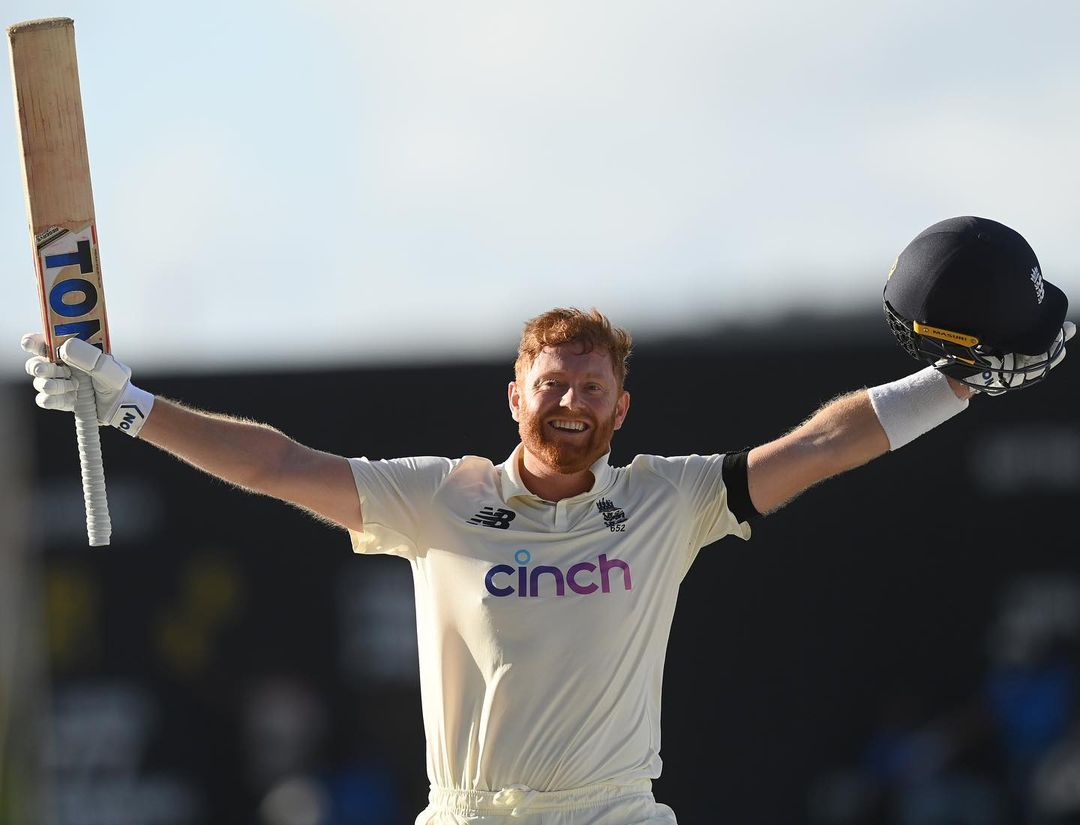 Jonny Bairstow has been in superb form in recent times. However, his records against the two Indian pacers aren't great and that could be on his mind. Jonny Bairstow has been trying to play attacking cricket in test format off late and has been successful in doing so.
In the recently concluded 2nd test match between England and New Zealand, Jonny Bairstow scored a stunning 136 off 92 balls in the 4th innings to help England chase down a target of 298 on day 5.
His attacking style of play in the middle order could take the game away from India.
Jonny Bairstow stats against India's leading pace attack
Cheteshwar Pujara:
Cheteshwar Pujara who was named as Wall of the Current Indian cricket team was dropped from the test squad after the South Africa test series in 2021-2022. He has been picked for this test match against England by looking at his extremely good county season. Pujara's extremely good county season made the Indian selector again have an eye on him and give him a chance to again stand like a wall.
Pujii scored 720 runs in 8 innings with an average of 102.86 in the County Cricket 2022 with 2 centuries and 2 double centuries.
Cheteshwar Pujara's long innings making the bowling unit tired with his defensive approach will be an important aspect of his game.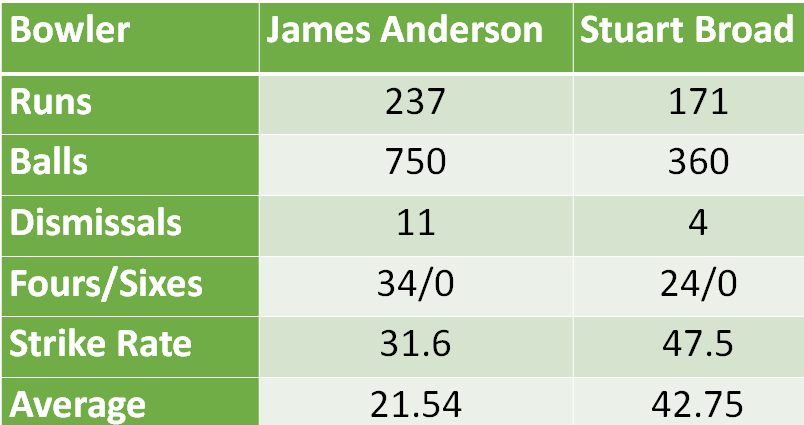 Cheteshwar Pujara stats against England's leading pace attack
James Anderson:
James Anderson is aging like a fine wine. He is 39 years old but still very fit and troubling the batsmen with his swing. He is one of the best swing bowlers in the world and has a great record in home conditions which suits his bowling.
He has got the 3rd most wickets in this series (15).
He will be also up against Virat Kohli, whom he had dominated in the 2014 series with 4 dismissals.
The Anderson Vs Kohli is a matchup to look out for.
James Anderson stats against India's top batters
Jasprit Bumrah: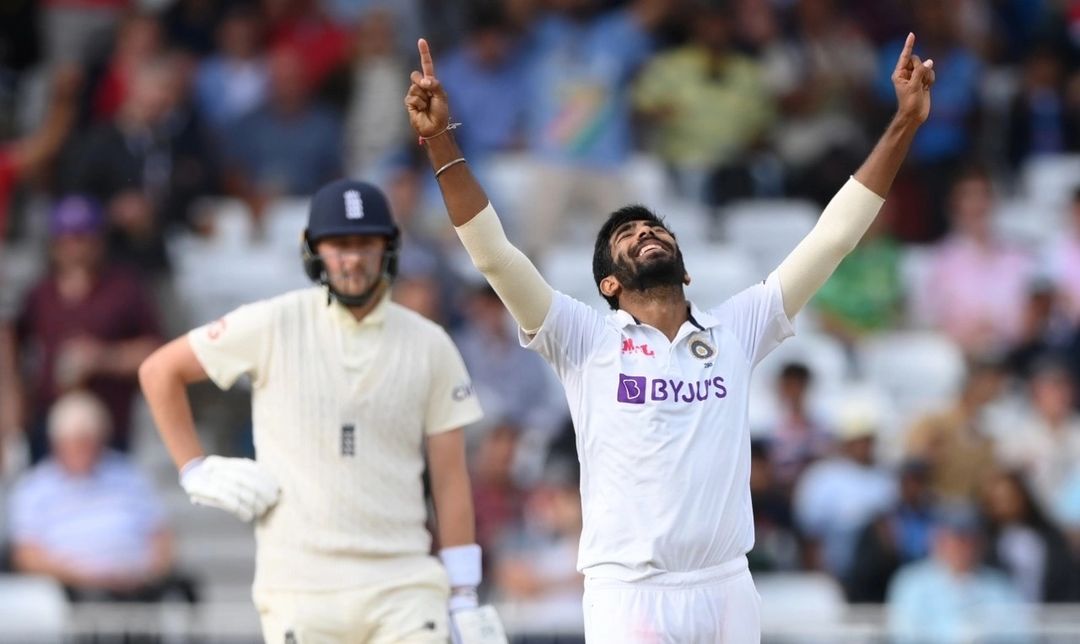 Jasprit Bumrah will be leading the pace attack for India in this test match. Chances are high that he may also lead the Indian team for this match if Rohit Sharma is unavailable. Jasprit Bumrah has become India's most dependable all-format bowler over the years. His clever change in length and line, booming yorkers, and those low full tosses on high pace could trouble the batsmen. Jasprit Bumrah has played more away tests than home tests for India.
He is the 2nd leading wicket-taker in the series with 18 scalps.
Jasprit Bumrah vs Joe Root could be another interesting contest with the former dismissing the latter 6 times in the Test format. He has also dismissed Jonny Bairstow 3 times with an average of just 5.7 runs.
The Indian team will hope on Bumrah's accuracy for breakthroughs in the test match.
Jasprit  Bumrah stats against England's top batters
9. Mohammed Shami:
Mohammed Shami will be another key pacer for India pairing up with Jasprit Bumrah. The new ball opening spell of Mohammed Shami has always been great for India over the years and the fans would hope it continues.
He is the 5th leading wicket-taker in this series with 11 wickets.
Mohammed Shami has dismissed Jonny Bairstow 5 times in Tests.
Joe Root and Ben Stokes have an average of 133 and 61 respectively against Mohammed Shami and will be the key batsmen for England.
Mohammed Shami could swing the ball both ways and that will help in creating trouble for the English batsmen.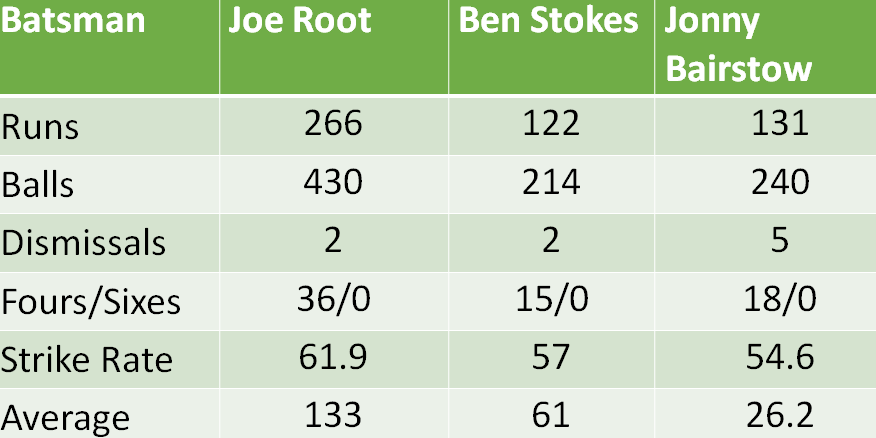 Mohammad Shami stats against England's top batters
This test does hold a lot of pride for both teams. A win for India would mean their 4th test series win in England after 1971,1986,2007 and also their first test series win in England since 2007. A win for England could mean that they draw the 4-match series with 2-2 and maintain their streak against India.